Midsummer Night at the Arts
Prithee join us for a night of imagination and whimsy at Arts Longmont's Midsummer Night at the Arts. The revelry starts at Nine O'clock and ends at Midnight, just in time to catcheth thy carriage home. Woodland nymphs, maidens, knaves and knights wilt perform throughout the evening (kindly provided by the Taste of Shakespeare/ Longmont Theatre Company). Dress in thy finery or dress the part but prithee cometh dressed for a night of magical excit'ment. Whe'th'r maketh from a sows ear or did maketh of silk, don't forget thy purse, this is a fundraiser! Bid on the liveth auction, buyeth some fabulous art, and enjoy the mead and ale at the cash bar. Savories and sweets wilt abound. So cometh for a magical evening and help Arts Longmont keepeth art alive and thriving in our town of Longmont.        
Tickets and sponsorships are now available!!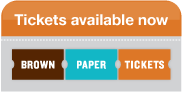 « Go Back